♫


The Shamrock
and The Feather


Is our life truly our own? Are the decisions we make on a daily basis born out of free will and choice, or is there a Master Plan that intervenes to ultimately guide us to our fate and destiny? The Shamrock and The Feather is a story about just that. And Geneva Becker is about to find that out.

Plagued by dreams of an Ireland long before she or her parents were born, Geneva finds herself pulled into a mystery framed by the past - but existing in the present.

Secrecy and mysticism abound when Geneva Becker, a successful landscape photographer, is unwillingly drawn into a complex web of deception and past lives. Haunting memories of her parents' untimely deaths, a shallow love life, and an inner yearning for a higher purpose leave Geneva's emotions raw and her life spinning out of control.

Enter Victoria Walker, Geneva's offbeat friend, who begins to teach her about the astral planes that exist beyond our concrete world, and Four Feathers, the enigmatic Navajo healing man whose shrouded past transforms the meaning of their friendship. Destiny takes a hand and things heat up when Alec Thompson appears, while antagonist Dr. Pierce Madden, an archeology professor, illustrates the deeper depths of greed, obsession, and the insatiable hunger for power. Wedged between the chaos and ancient truths rests a mysterious Celtic bowl that intricately links these people and their present-day lives to a fated past that began centuries ago. From windswept canyons of the American West to melancholy shores of Ireland, twists and turns await the reader around every cinematic corner as Geneva embarks upon an epic journey to fulfill a promise she must learn to remember.

Click here to read reviews or excerpts
from the book.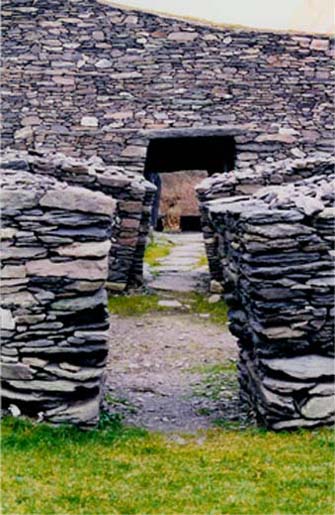 &nbsp &nbsp &nbsp Dunbeg Stone Fort, Dingle Peninsula, Ireland






All photos copyright protected by Dori Dalton